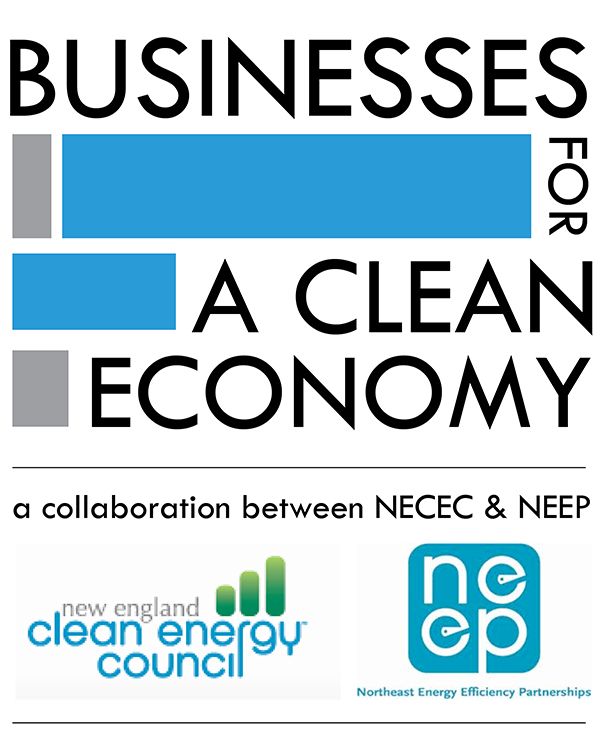 Media Availability
February 7, 2013
Contact:
Danielle English, 415.453.0430
danielle@catercommunications.com
Jennifer Donahue, 617.500.9993
jdonahue@cleanenergycouncil.org
Business Leaders Bullish: New Emissions Cap Good for Business, Consumers and Region's Economy
Boston, MA – Feb. 7, 2013 –
RGGI is the nation's first market-based emissions reductions program and requires power plants to buy permits for each ton of CO2 they release into the atmosphere. Revenue from the sale of these permits is reinvested in clean energy programs that create economic activity in the states.
The new cap level locks in emission reductions achieved to date, and continues to drive additional reductions through 2020. Since it was launched in 2009, economic experts say the increased energy efficiency that RGGI is driving has been generating greater rates of economic growth in each participating state than would have occurred without a carbon price[1]. As of 2011:
The regional economy gained more than $1.6 billion in economic value added (reflecting the difference between total revenues in the overall economy, less the cost to produce goods and services);
Customers saved nearly $1.1 billion on electricity bills, and an additional $174 million on natural gas and heating oil bills, for a total of $1.3 billion in savings over the next decade through installation of energy efficiency measures using funding from RGGI auction proceeds to date
More than $765 million stayed in the local economy, rather than being spent on imported fossil fuels;
16,000 jobs were created across the Northeast as energy bill savings were spent in the local economy;
The following business, energy, and economic experts reacted to today's announcement. Some are available for interview:
[Alphabetical order]
Peter Arpin (West Warwick, RI)
Partner, Arpin Van Lines
Arpin Van Lines is a Rhode Island based company that provides moving and storage services to its customers. With 225 employees, the Arpin family has been helping its customers with moving and storage needs for over 100 years.
"By investing in energy efficiency and clean energy, Arpin has brought its operating costs way down, and we have used the additional cash flow to fund expansion. Our company's experience mirrors what RGGI is doing for Rhode Island and the region. By investing in efficient and clean energy, these states are driving costs down and creating economic development in the participating states. The return-on-investment for state and local economies is enormous."
Michael Behrmann (Portsmouth, NH)
Principal, Revolution Energy
Revolution Energy offers assessment and consulting, system design and development, financing and procurement, installation, and maintenance of energy systems to help their clients to understand their energy usage and its impact on the environment.
"RGGI has been a catalyst for the expansion of the solar industry in New Hampshire.  My company has been able to expand and create jobs as result of policies like RGGI, and a renewed commitment to a low-carbon future. Continued support and expansion bodes very well for the industry's continued growth and overall economy of the Granite State.
Jack Bingham (Barrington, NH)
Owner, Seacoast Energy Alternatives
Seacoast Energy Alternatives, Inc. offers a variety of products including solar power, hot water and electric systems for homes and businesses, offering energy solutions that help its customers save energy and money. We believe that whatever your motive, energy conservation is a good thing for your home, your community, and the planet.
"So far, New Hampshire's involvement in RGGI has been dramatically successful in aiding the growth of renewable energy. It's a proven way to maximize our energy independence, spur local projects, and keep more money in our own economy. Strengthening the program just makes good business sense for New Hampshire."
Sarah Brown (Portsmouth, NH)
Owner, Green Alliance
Green Alliance is a marketing and communications firm that increases the profits of businesses having the least impact on the environment, and educates and influences the public to encourage more sustainable choices in the goods and services they use and purchase.
"RGGI has already been an economic and environmental success for states like New Hampshire and Maine. I've personally witnessed rapid growth among clean energy and energy efficiency businesses, and strengthening our commitment to RGGI will help create additional job opportunities while improving air quality for generations to come."
Scott Johnstone (Burlington, VT)
Executive Director, Vermont Energy Investment Corporation
Vermont Energy Investment Corporation (VEIC) is dedicated to reducing the economic and environmental costs of energy consumption through cost-effective energy efficiency and renewable technologies."

"RGGI has proven its value as an important first step in putting a price on carbon," said Scott Johnstone, Executive Director of Vermont Energy Investment Corporation. "This is good for our environment, and good for our economy. RGGI proceeds have been used in Vermont to weatherize homes, incentivize biomass heating systems, and support rebuilding efforts following Tropical Storm Irene. Vermont's heating costs and its carbon emissions have been reduced as a result. Today's action is a major step forward to accelerate these types of investments, by bringing the price of carbon more in line with its true costs to society. To maximize the benefits of today's action, participating states should continue to direct RGGI proceeds into renewable energy and energy efficiency investments that will reduce our carbon footprint and support local job creation."
David S. Miller, Ph.D. (Newton, MA)
Executive Managing Director, Clean Energy Venture Group
Clean Energy Venture Group is an investment group that provides seed capital and management expertise to early stage clean energy companies.
"RGGI creates a policy environment that makes clean energy investment attractive in Massachusetts.  When you have a program that's helping businesses grow and creating jobs at a fast clip in this economy, the logic for strengthening the program is clear."
Jim O'Reilly (Lexington, MA)
Public Policy Director, Northeast Energy Efficiency Partnerships
Northeast Energy Efficiency Partnerships is a non-profit organization that facilitates regional partnerships to advance the efficient use of energy in homes, buildings and industry in the Northeast.
"By accelerating investments in energy efficiency, RGGI has been a proven winner for businesses in the Northeast. Strengthening RGGI will continue to provide those businesses with opportunities to better manage their energy use, which is critical in helping our region maintain its competitive advantage as we begin to emerge from recession."
Peter Rothstein (Boston, MA)
President, New England Clean Energy Council
The New England Clean Energy Council, a 501(c)(6) trade organization, is the lead voice for hundreds of clean energy companies across New England, influencing the energy policy agenda and growing the clean energy economy.
"This is a win-win for state industries, businesses and residents. NECEC applauds the Governors of New England and the mid-Atlantic who are leading RGGI and their state economies forward by reducing the emissions cap. This reduction supports greater economic activity in every participating state, particularly where dollars are reinvested in energy efficiency, renewable and clean energy, which leads directly to economic development and job creation."
Valerie Strauss (NY)
Interim executive director of the Alliance for Clean Energy New York
"New Yorkers can take pride that our state has joined the fight to make our region and our planet safer. By participating in the pioneering Regional Greenhouse Gas Initiative, we're cutting pollution from power plants and helping create more green-collar jobs, more cost savings for consumers, and a cleaner, safer environment."
# # #